Last year, project management and collaboration suite monday.com wrapped its Series C funding round with $50 million. Now, in 2019, having just finished its Series D round, the company has found itself with $150 million.
Founded in 2012, monday.com provides a clean project management solution with handy features like location-based task tracking and easy dashboard creation, setting it apart from giants like Asana, Trello, and Wrike in a crowded and competitive market. When comparing of G2 Satisfaction scores for Asana, monday.com, Trello, and Wrike, monday.com absolutely comes out on top.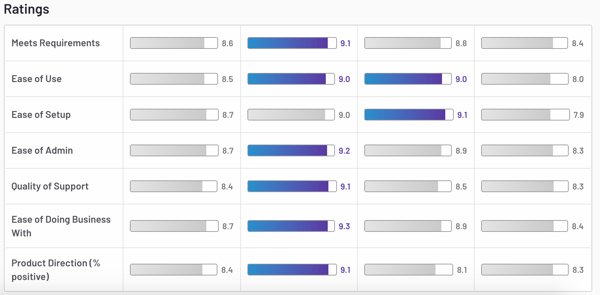 Ratings for Asana, monday.com, Trello, and Wrike, respectively.
In a category where Satisfaction scores are generally high, even fractions of a percent can count for a lot, especially when considering the market share of competitors Asana, Trello, and Wrike.
What does monday.com plan to do with its windfall? The company's previous funding round allowed monday.com to prioritize modular collaboration tools outside of the standard project management; this includes data visualization features and integrations with other popular software solutions like G Suite, Slack, Shopify, and GitHub. This year, there are plans to finally roll out a free usage tier outside of its standard free trial.
In general, the collaboration arena is moving toward solutions that bundle wide-ranging functionality, from note-taking to task management to document creation, in one product. monday.com has recognized this trend, and efforts that follow its funding rounds show as much. Its G2 score of 4.6 is a reflection of both the company's hard work and its customers' support.