AWS' flagship conference re:Invent did not fail to impress us here at G2, not to mention the consumers at the conference and beyond.
It is important that we do not view this invention in a bubble: The work Amazon is doing here and the innovation it is introducing is in line with trends G2 saw in 2019. The company realizes full well the business impact that their AI solutions can make and the monetary benefits they can reap as a result there of. Amazon isn't being myopic in their innovation, and consumers shouldn't be, either.
What did we see that knocked our socks off? In the broadest of terms, Amazon's AI-related announcements can be sorted into the following buckets:
We'll explore what went down and then bring up how this relates to wider trends.
The power of AI + ML goes to industry
AWS is taking a "go hard or go home" approach to selling its wares to enterprises, with particular dedication to specific industries, such as sports, health care, and retail. In the last year, we've seen Amazon's investment in sports and health care grow through its securing of streaming rights to various big-ticket sporting events and its acquisition of Pillpack.
Last month, Amazon made further strides into these industries at re:Invent, with the tech giant announcing its plans to integrate AI capabilities into these spaces.
NFL
Amazon's move into sports goes beyond buying the streaming rights to major sporting events. At re:Invent, AWS announced it will use data and analytics to codevelop the "Digital Athlete," a platform that improves player safety and treatment, and ultimately predicts and prevents injury. This is a great example of AI for Good (for example great example, check out Microsoft's use of AI for tracking endangered species), where the powers of AI are leveraged to make the world a better place.
Health care
It's an old problem. Doctors spend too much time doing menial tasks, such as transcribing notes and manual data entry. This time could be utilized caring for and communicating with patients. To alleviate this problem, AWS introduced their automatic speech recognition service directed at health care professionals called Amazon Transcribe Medical.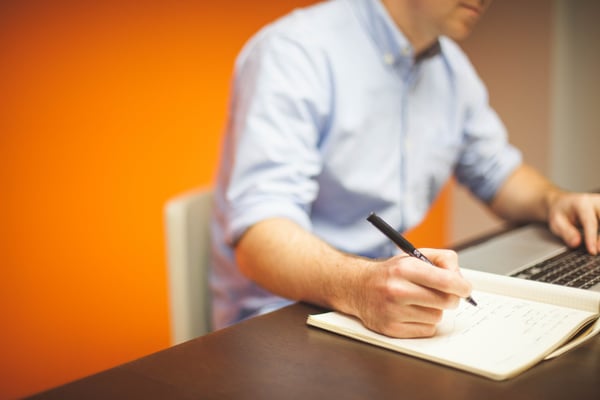 This new HIPAA-eligible, AI-powered service will allow physicians to dictate their clinical notes and speech into accurate text in real time, without any human intervention. A unique feature of this product is that it can combined with Amazon Comprehend Medical, which can analyze the text for patterns that match medical texts and marking potential diagnoses and treatment plans to the doctor.
Retail
No matter the percentage of total revenue that comes from AWS, Amazon is an e-commerce business at its core. And more than that, the core technologies that underlie Amazon's retail business can be useful to other businesses.
With that in mind, Amazon has started to monetize its core fraud detection technology they have been using for their retail business and are selling it to AWS customers in the form of Amazon Fraud Detector. This is a similar approach to the one taken by Peter Thiel, in which he used PayPal's underlying fraud detection technology to build Palantir.
Amazon Fraud Detector helps businesses identify online identity and payment fraud in real time, based on the same technology developed for Amazon's website. Based on the type of fraud customers want to predict (new account or online payment fraud), Amazon Fraud Detector will pre-process the data, select an algorithm, and train a model—using the decades of experience running fraud detection risk analysis at scale on Amazon. With retail fraud attempts tripling over the past couple years, this announcement could not have come at a better time.
Developers get superpowers
Mind the gap is more than just an annoying phrase uttered in London Tube stations. It is a daily reality for software engineers and data scientists. The former desire to harness use the methods and tools of the latter but do not always have the requisite skills or wherewithal to do so. Recognizing this chasm, AWS has brought AI and ML to the software engineer, allowing her to leverage its power without extensive training.
Two key tools AWS announced which facilitate this transition include:
Codeguru: an ML-based service automates code reviews based on data gathered via internal code reviews
Making the ML journey easier
As we've discussed, building AI-powered applications and training machine learning models is not an easy task, but the payoffs can be extremely high. The art of mining data for meaning can be particularly lucrative, both in terms of the necessary skill set and in what companies hope to accomplish from those they hire. This is compounded by the fact that the toolset required to get the job done is vast and difficult to learn.
G2 has seen key players in the AI space on either side of the "build versus buy" debate to solve this problem. Companies like DataRobot and Alteryx have bolstered their platforms through strategic acquisitions and provided their data experts with an end-to-end solution, giving them the tools (from data preparation to feature engineering) they need to succeed.
Amazon is certainly not acquisition shy, having acquired 80+ companies to date, and has built a robust AI platform called SageMaker Studio. Additionally, at re:Invent we saw just how serious the company is about making it into an all-inclusive stop for data scientists' needs.
With components such as Experiments (to organize and track ML jobs), Debugger (to debug training issues), and Autopilot (to automatically control ML models), AWS hopes to capture the interest of companies looking to integrate AI into their businesses.
What exactly is SageMaker Studio, which Amazon dubbed as the first fully integrated development environment (IDE) for machine learning (ML)? Although we can quibble with its use of "first," one thing is clear: AWS is serious about bringing together the different stages of the AI data journey, and creating a consolidated platform to make this a reality.
Humans as a service
Amazon is learning to reshape the way humans and algorithms interact. Human involvement is still necessary to propel this technology forward, and Amazon is leveraging a system it has already built to accomplish more this in a streamlined fashion. At re:Invent, we saw how Amazon is making a bet on that.
To make sure the algorithms humans are building are accurate and powerful, humans must stay in the loop. Amazon has built a business out of this in the form of Mechanical Turk (MT), in which gig workers can earn money by doing tasks such as classifying images in an attempt to train algorithms. Now, Amazon announced Amazon Augmented Artificial Intelligence (A2I), effectively commoditizing MT; this helps machine learning developers validate machine learning predictions through human confirmation.
AI all the way down
How do you achieve success? I don't have all the answers, but one way to do so is to be everywhere and make your company front of mind (and center stage). AWS took this approach at its re:Invent conference, putting its AI solutions on display and illustrating how their technology can be leveraged across industries. The underlying message at re:Invent was, "there's no need to look elsewhere for your AI needs." Solutions such as SageMaker Studio, along with other AI solutions, make this future possible. We look forward to seeing what AWS has in store next.